Why Subscribe to The ValuEngine Morning Briefing Newsletter?
Richard Suttmeier, Chief Market Strategist for ValuEngine.com, provides daily analysis of US Treasury Yields, Gold, Crude Oil, and Currency Exchange Rates--Dollar, Yen, Pound, and Euro--as well as key technical indicators for the major equity averages. The report also includes:
Key Technical Indicators (Supports, Pivots, and Resistances) for 30-Year T-Bills, Gold, Crude Oil, the Euro, the Yen, the Pound, the Dollar, the Dow, the NASDAQ, and other major indices.
Charts tracking the performance of all of the above.
A ValuEngine Stock of the day which combines VE data and Suttmeier's technical analysis.
With the VE Morning Briefing you get Suttmeier's latest thoughts on market trends delivered to your desktop every morning.
Who is Richard Suttmeier?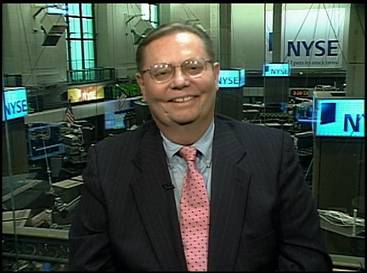 Richard Suttmeier is ValuEngine's Chief Market Strategist. A financial analyst for media such as Fox News, CNBC, Yahoo Finance, the Wall Street Journal, New York Times, CNNfn, and Bloomberg, Suttmeier has long been one of ValuEngine's "power users," supporting his own technically-focused analysis with VE's fundamentally-based quant methods. Suttmeier provides our clients access to a series of in-depth custom reports on banking, commodities, and other areas, as well as his extensive knowledge of technical analysis and the financial markets in general.
Suttmeier, who started his working life as an engineer, holds a bachelor's degree from the Georgia Institute of Technology and a master's degree from Brooklyn Polytechnic University. He worked on the Apollo lunar module and the F-14 Tomcat for Grumman in the late 1960s. Later, he entered the world of finance and joined the Bank of New York working on systems applications for the International Division. He has also worked for Briggs, Scheadle as an agency and U.S. Treasury trader, Loeb Rhodes as a bond and agency trader, and he also served as the first long-bond trader at Bache. In 1981, he began the Government Bond Division at L. F. Rothschild.
In addition to running his own consulting firm, Global Markets Consultants, Ltd. -- which produces reports covering the technicals of the Treasury market, financial futures, commodities, currencies and equity indices--Suttmeier also worked as the U.S. Treasury strategist for Smith Barney and the Chief Financial Strategist for William R. Hough & Co.